Welcome To Eagle Academy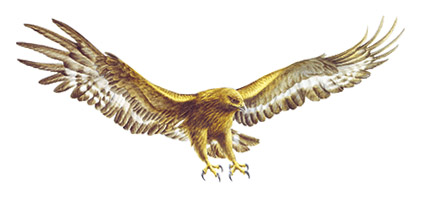 KINDLY BE A RESPONSIBLE CITIZEN & FOLLOW COVID PROTOCOL.
SSB Course is Offline take advantage. You should join the course at the earliest to obtain maximum benefit. For this Kindly call me on my Cell - 9370145707 or come directly to the Academy. If and When Lockdown is imposed then we will have to switch to Online mode and will continue the course/preparation Online. When Lockdown restriction removed then we will get back in the Classroom at the Academy. In any case Fees are to be paid only once in your lifetime. Utilise your time most gainfully to achieve success.
Col Prakash Khandekar completed his ISC ( 12th ) from Mount St Mary's, New Delhi in 1971 and joined the 46th Course NDA as Army Cadet in June 1971. He graduated as Cadet Sergeant Major (CSM) of LIMA Squadron in 1974 after obtaining BSc degree from JNU.
He joined the Indian Military Academy, Dehradun - June 1974 and was commissioned on 15 Jun 1975 into the Corps of Electrical & Mechanical Engineering (EME) now known as Corps of Electronics and Mechanical Engineering, also known as the "EAGLES" as a Second-Lieutenant (2/Lt).
He obtained a BE degree from Osmania University on graduating from CME (Pune) & Military College of EME (Secunderabad). Did various courses including Small Arms, Gun Course, Fundamentals & Programming, System Analysis and Design, Group Testing Officers Course & PGDBM (Post Graduate Diploma in Business Management). In his 24 year career in the Army he served in various assignments. Notable amongst these were -

Independent command of a Light Repair Workshop & Field Repair Workshop in Rajasthan.

Raised and subsequently commanded the Hi-Tech Workshop in the elite "Black Cat Commando" organization at Manesar known as The National Security Guards at Gurgaoni.

Served as a Senior Group Testing Officer at the Bangalore Services Selection Centre for a period of approximately 4 years.

Commanded a Transport EME Battalion, 39 EME Battalion (Transport), in the Northern Sector for 1 1/2 years before seeking pre-mature retirement from Army after completion of approx 24 years of commissioned service.

He is currently the sole Director of Col Khandekar's Eagle Academy.
He is also Director of Metis Consulting Pvt Ltd which has a division called the VSS Consultants Pune, which is a leading organisation in the country working in the area of Assessment & Development Centres. He is also a visiting Faculty at SCMLD a leading Management Institute in Pune,
He is also a visiting trainer and consultant for Cadets of the renowned institutions of Maharashtra, viz ; Sainik School Satara and Services Preparatory Institute (SPI), Aurangabad and other Training Institutes.
Col Khandekar's Eagle Academy has, so far, been successful in fulfilling the dreams of more than 1630 young Girls and Boys (approx 3% of Indian Armed Forces Officers) and we will continue to do so for you too..
Our Courses